PRIVATE INTELLIGENCE CORPORATION | Training Intelligence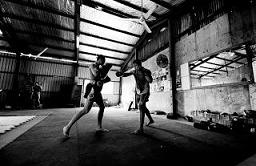 "Excellent and very practical intelligence training"
Travis B., Law Enforcement Officer
In today's world, your adversary is likely an energetic activist with extensive experience and revolutionary tactics. This adversary is a dedicated and disciplined competitor, experienced in your trade and determined to defeat you.
We offer counter-intelligence training for business, government, politics, ministry, government and private affairs. This training is customized to meet the needs of government and private sector clients.
The following course are currently available:
Critical Thinking


Occupational Fitness

Privacy Protection
Intelligence Field Training
Fused Intelligence
Reputation Property
Social Engineering
Suspicious Activity Systems
Intelligence for Investigative Reporters
Courtroom Preparation

Start Training Now